Congratulations, Dan!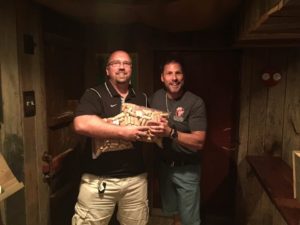 Dan Redding is the first to cash in his 400 Chateau O'Brien corks for a free weekend in my OBX home which is part our Cork Club program!
You can also take advantage of the Chateau O'Brien Cork Club! Save the corks from Chateau O'brien wines & redeem them from 4 tiers of rewards. Redeem your corks as you reach a specific tier or continue to accumulate to reach a higher tier.
Buy your wine and start collecting today!