What we do and how we do it…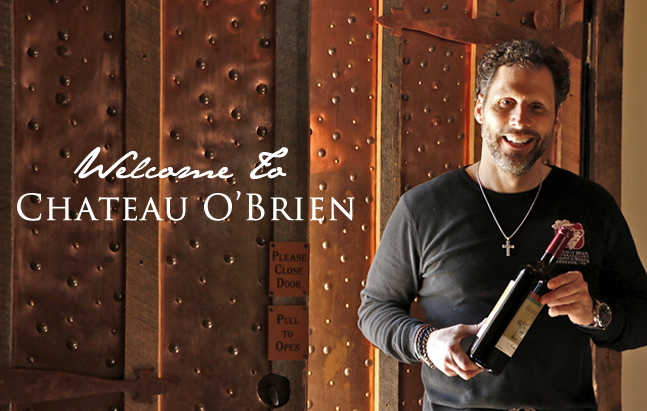 Chateau OBrien at Northpoint Winery and Vineyard began producing wine in 2005 to fulfill a passion and dream for Proprietor, Howard OBrien, Jr. From his travels throughout the United States and around the world, he developed an enthusiastic interest in quality wine and a desire to learn more about the wine industry. His principles are founded on giving the customer a quality experience from the destination to the wine. After intensely assessing many potential land sites, placing the terroir and location in the utmost importance, in 2002 the Northpoint site was chosen and purchased. At this time a major renovation of the existing structure (that would serve as the tasting facility) and the first vines were planted. The winery and vineyard opened for full operation on November 1, 2006. Because of his commitment to provide you with a quality wine experience, you will see Howard behind the wine tasting bars pouring you his wines. You will also find his daughter, April, involved in the winery operations.
We strongly believe that the quality of our wines begins in the vineyard. Our wines embody the unique and enduring characteristics of the soil and climate. The steep slopes and rocky soil provide excellent drainage and trace elements that contribute to our wines. Our vineyard is currently 25 acres with a planned expansion to 45 acres with a new vineyard site purchased last year 2014. Our vines were hand selected to match our rootstock for intensity of flavor and true varietal character and are nurtured through natural viticulture approaches. We strive to apply all forms of safe farming practices.