Fauquier County Wine Tasting & Competition
Event Navigation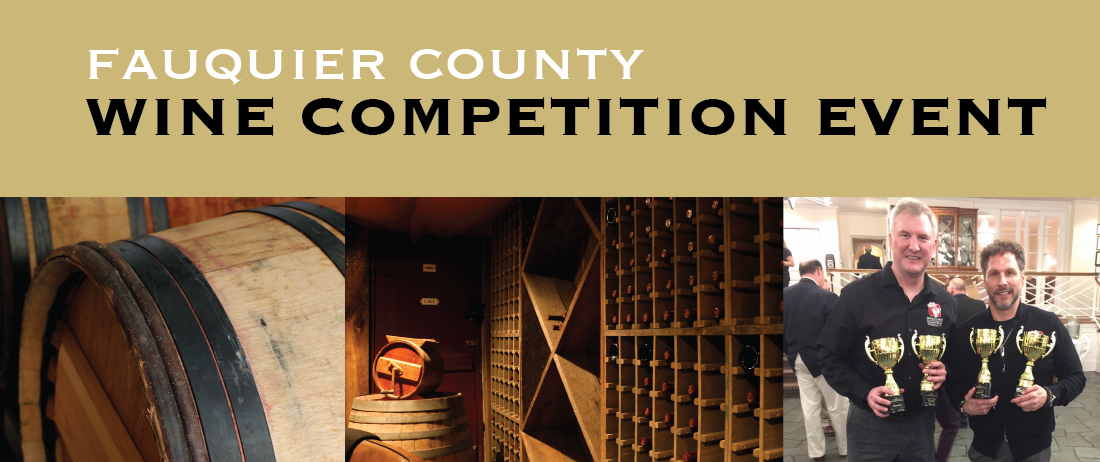 Chateau O'Brien is excited to participate in the 4th Annual Fauquier County Wine Tasting & Competition. Come out & support us while tasting local wines of the Piedmont region. Sample, judge & vote for your favorites in the "Taster's Choice" Wine Competition. Enjoy music by local favorites Leon Rector and the Elizabeth Lawrence Band.
Two tasting times are available — 12 to 2:30 pm and 3:30 to 6 pm — and tickets must be purchased in advance for $35 each. There will be no ticket sales at the door. Bottles of wine will be available for purchase. The Taster's Choice Award winners will be announced after the second tasting.
After the tasting and competition, join us at 7 pm for a four-course wine dinner paired with Fauquier wine. This optional wine dinner for $95 will be a more intimate party of 50 – where you will enjoy wine, conversation & four delicious courses.
In addition to this fabulous night, Airlie is offering a special room rate of $109 for those attending the tasting or dinner who wish to spend the night.
For more information and to buy your ticket: Click Here
Visit our Facebook Page | Join our email list | Check out the Flyer