Haunted Murder Mystery Dinner
October 28 @ 6:30 pm

-

10:00 pm

$65
Event Navigation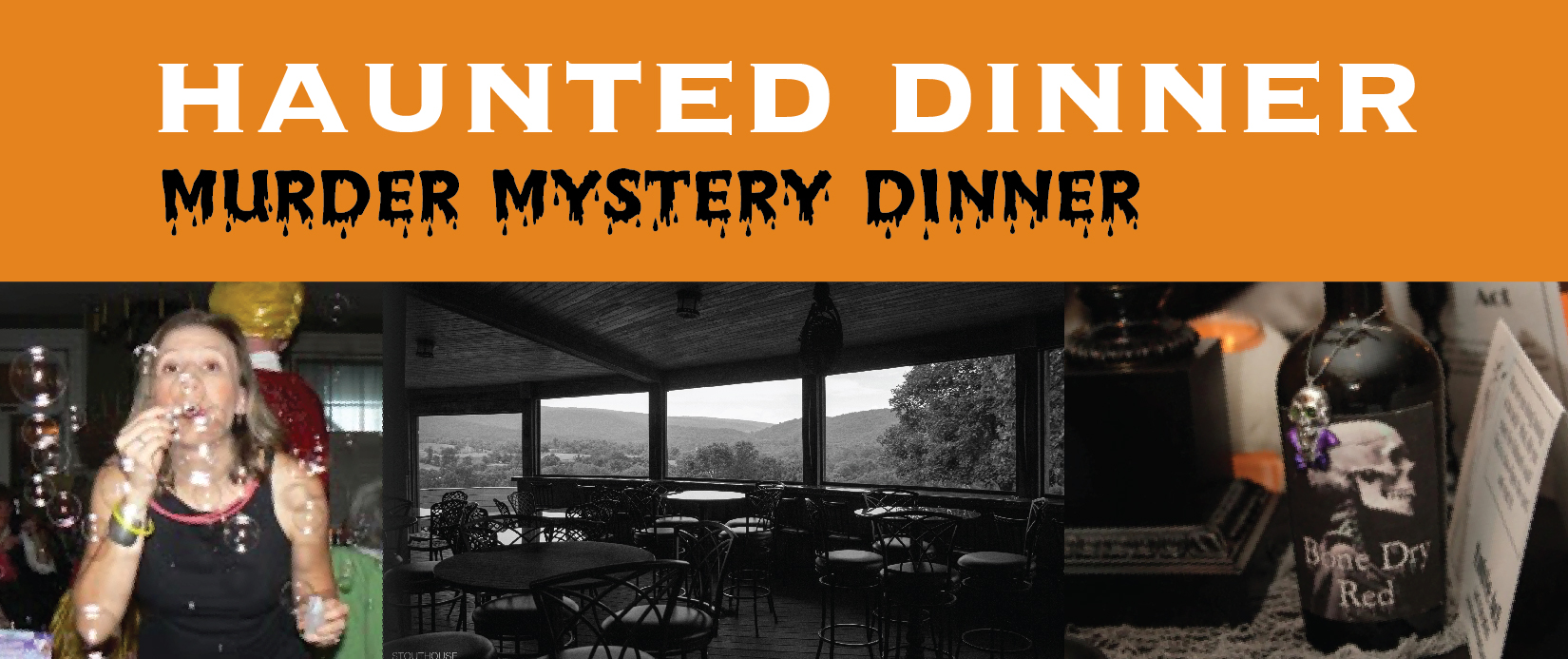 Chateau O'Brien & Entrée Act presents a murder mystery dinner
And not just any haunted dinner. This dinner will have spectacular food & will include Ghosting Inn, a dinner murder mystery brought to you by Entrée Act. You can't get much spookier than this – great food, great wine & a murder mystery that takes place while you are eating, right there in the dining room. Dinner includes buffet, wine is not included. Prize goes to best dressed. Blood & gore optional.
You see, it turns out that the winery is, well, haunted. And not by any ordinary spirits – these two lovelies have a past, a very long past but what they really enjoy doing is frightening the living.
Of course, Priscilla, a journalist on assignment to investigate the ghosts is not prepared when she is swept up into their world. Zeroxia is not much help to Priscilla even though she is supposed to be a psychic or sorcerer. The séance may help. Or maybe the bubbles. You won't know until you take a trip to the Ghosting Inn (now known as Chateau O'Brien).
Visit our Facebook Page | Join our email list | Check out the Flyer